FTD Mercury
From FloristWiki
(Difference between revisions)
Line 14:
Line 14:

*[[Address Verification]] is now Web-based.

*[[Address Verification]] is now Web-based.

*[[Mercury Administration: Audit Trail Screen|Audit trail]] security has been added for negative value sales, refunds, and updating Prevent House Charges check box in the [[Customer Detail Information Window - House Account Tab|House Account tab]] of the [[Customer Detail Information Window|Customer Detail Information window]].

*[[Mercury Administration: Audit Trail Screen|Audit trail]] security has been added for negative value sales, refunds, and updating Prevent House Charges check box in the [[Customer Detail Information Window - House Account Tab|House Account tab]] of the [[Customer Detail Information Window|Customer Detail Information window]].

+

==Important Pages==

==Important Pages==

* Minimum Requirements and Installation Instructions ([[FTD Mercury X3 Installation Instructions|FTD Mercury X3]] | [[FTD Mercury X3 Fall Installation Instructions|FTD Mercury X3 Fall]])

* Minimum Requirements and Installation Instructions ([[FTD Mercury X3 Installation Instructions|FTD Mercury X3]] | [[FTD Mercury X3 Fall Installation Instructions|FTD Mercury X3 Fall]])

* [[FTD Mercury Documentation]]

* [[FTD Mercury Documentation]]
---
Revision as of 08:23, 23 March 2012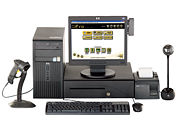 Affordable. Powerful. Easy-to-use. FTD Mercury is a comprehensive shop management solution that cuts overhead, handles day-to-day floral management tasks, and helps you concentrate on customer service and satisfaction. Simplify your business, streamline your workflow, increase sales, and generate more profit - all with FTD Mercury.
New & Enhanced in FTD Mercury X3 Fall
FTD Mercury X3 Fall's centerpiece feature is the Event Planner. In addition, there are several other minor features and enhancements.
New & Enhanced in FTD Mercury X3
Important Pages