Date-Specific Pricing
From FloristWiki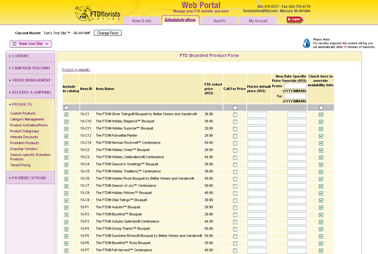 It is important that your customers receive the same price whether they call your shop, come into your shop, or visit your shop on the internet. If you increase or decrease your price in your store, be sure to do the same online so that your customers are charged appropriately, and so you receive the correct amount needed to fill the order.


It is possible to update your pricing for a specific time period. For example, you may increase your rose prices for Valentine's Day. Be sure to do the same on your website.


By using Date Specific Pricing, your price will automatically return to your default price after the time period entered. You will not have to return to your site to reset your pricing.


In order to set Date Specific Pricing: