International Products
From FloristWiki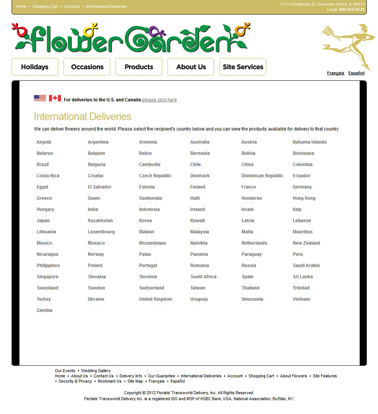 Your website can accept orders for deliveries Internationally.


You have the ability to set the International Delivery fee. Remember that this fee includes both what you are giving to International Retrans for delivery as well as any wire out fee that you might charge.


It is not recommended that you alter these prices; doing so would prevent you from receiving any increase/decrease from International Retrans.


Normal Floral Selection Guide items will not be able to be delivered outside of the US or Canada. Only the International Products will allow a customer to select a country other than US or Canada.


If you receive an order for an International item:

Charge the customer's credit card for the order
Wire the order to International Retrans (90-0266AA) just as you would any wire out order
Because the order is 100% yours when you receive it from the website, you will receive the same 20% commission that you would on any other order.


Can't find an answer to your question? Fill out our training request or contact us at either 800-576-6721 or floristsonline@ftdi.com.