FTD Mercury
From FloristWiki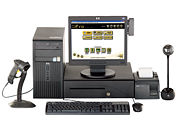 Affordable. Powerful. Easy-to-use. FTD Mercury is a comprehensive shop management solution that cuts overhead, handles day-to-day floral management tasks, and helps you concentrate on customer service and satisfaction. Simplify your business, streamline your workflow, increase sales, and generate more profit - all with FTD Mercury.
New & Enhanced
If you're upgrading from an older version of FTD Mercury, there are exciting new enhancements that have been added to help you manage your business even better!
New & Enhanced in FTD Mercury X3 Fall
FTD Mercury X3 Fall's centerpiece feature is the Event Planner. In addition, there are several other minor features and enhancements. Additionally, in May 2012, SMS text messaging support was added. In September 2012, FTD Florist Link was significantly enhanced.
New & Enhanced in FTD Mercury X3
The Basics
FTD Wire Orders
Order Management
Customer Management
Delivery
Products
Accounting
Credit & Debit Cards
Marketing
Event Planner
FTD Mercury Operations
Full FTD Mercury Documentation
training videos are available.
FTD Mercury X2 Fall documentation can be accessed from within FTD Mercury by pressing F1 on your keyboard or from the Help menu on the FTD Mercury Main Menu.
Training videos are available for quick reference subjects.