FTD Mercury
From FloristWiki
(Difference between revisions)
Line 2:
Line 2:

[[Image:FTDMX3System.jpg|thumb|FTD Mercury Point of Sale Running FTD Mercury X3]]

[[Image:FTDMX3System.jpg|thumb|FTD Mercury Point of Sale Running FTD Mercury X3]]

Affordable. Powerful. Easy-to-use. FTD Mercury is a comprehensive shop management solution that cuts overhead, handles day-to-day floral management tasks, and helps you concentrate on customer service and satisfaction. Simplify your business, streamline your workflow, increase sales, and generate more profit - all with FTD Mercury.

Affordable. Powerful. Easy-to-use. FTD Mercury is a comprehensive shop management solution that cuts overhead, handles day-to-day floral management tasks, and helps you concentrate on customer service and satisfaction. Simplify your business, streamline your workflow, increase sales, and generate more profit - all with FTD Mercury.

-

-

-

-

==The Basics==

-

* Minimum Requirements and Installation Instructions ([[FTD Mercury X3 Installation Instructions|FTD Mercury X3]] | [[FTD Mercury X3 Fall Installation Instructions|FTD Mercury X3 Fall]])

-

*[[FTD Mercury Overview]]

-

*[[FTD Mercury Main Menu]]

-

*[[Basic Operations]]

-

-

==FTD Wire Orders==

-

*[[The Mercury Network]]

-

*[[FTD Florist Link|Florist Directory & Search]]

-

*[[Mercury Messages]]

-

*[[Entering Wire Out Orders]]

-

*[[Attaching Incoming Orders|Processing Incoming Wire Orders]]

-

-

==Order Management==

-

*[[Entering Orders]]

-

*[[Taking Order Payments]]

-

*[[Tickets]]

-

*[[Standing Orders]]

-

*[[Automatic Order Processing]]

-

*[[Working with Orders|More...]]

-

-

==Customer Management==

-

*[[Searching for Customers]]

-

*[[Adding New Customers]]

-

*[[Setting Up House Accounts|House Accounts]]

-

*[[Viewing Customer Statistics|Customer Statistics]]

-

*[[Email Management]]

-

*[[Customer Management|More...]]

-

-

==Delivery==

-

*[[Delivery Confirmation|Delivery Confirmations]]

-

*[[Mapping and Routing Using Mercury Delivery]]

-

*[[Delivery Zones]]

-

*[[Delivery Zones and Fees|Fees]]

-

*[[FTD Mercury Mobile]]

-

*[[Mercury Delivery|More...]]

-

-

==Products==

-

*[[Product Codes]]

-

*[[Searching for Products (FTD Mercury X2)|Searching for Products]]

-

*[[Adding New Products]]

-

*[[Design Center]]

-

*[[FTD Mercury & Your FOL Web Site]]

-

*[[Product Maintenance|More...]]

-

-

==Accounting==

-

*[[Accounts Receivable]]

-

*[[Business Reports]]

-

*[[Mercury Accounting and QuickBooks Integration]]

-

*[[Wire Service Reconciliation]]

-

-

==Credit & Debit Cards==

-

*[[Processing and Settling Credit Cards]]

-

*[[Debit Cards]]

-

*[[Credit Card Authorization Codes]]

-

-

==Marketing==

-

*[[Mercury Marketing]]

-

*[[Email Marketing Campaigns]]

-

*[[Creating Direct Mail Marketing Campaigns|Direct Mail Marketing Campaigns]]

-

*[[Text Message Marketing Campaigns]]

-

*[[Marketing|More...]]

-

-

==Event Planner==

-

* [[Event Planner: Creating a New Event|Creating a New Event]]

-

* [[Event Planner: Generating Proposals|Generating Proposals]]

-

* [[Event Planner: Converting Proposals into Orders|Converting Proposals into Orders]]

-

* [[Event Planner: Working with Rental Equipment|Working with Rental Equipment]]

-

* [[Event Planner: House Accounts and Event Planner|House Accounts and Event Planner]]

-

*[[Event Planner|More...]]

-

-

==FTD Mercury Operations==

-

*[[Managing Employees]]

-

*[[Managing Point of Sale Sessions]]

-

*[[Dashboard]]

-

*[[Automatic Software Updates]]

-

*[[Multi-Store Capabilities]]

-

*[[Web Order Interface]]

-

*[[FTD Document Center]]

-

*[[Fax & Email]]

-

*[[Mercury Administration]]

-

-

==Full FTD Mercury Documentation==

-

* [[FTD Mercury X3 & X3 Fall Reference Guide Table of Contents|FTD Mercury X3 & X3 Fall Documentation]]

-

* [[FTD Mercury X3 Training Videos|training videos]] are available.

-

* FTD Mercury X2 Fall documentation can be accessed from within FTD Mercury by pressing F1 on your keyboard or from the Help menu on the FTD Mercury Main Menu.

-

* [[FTD Mercury X2 Fall Training Videos|Training videos]] are available for quick reference subjects.

-

* [[FTD Mercury Documentation|More...]]

-

-

==Imagemap==

<imagemap>

<imagemap>
---
Revision as of 12:05, 2 October 2012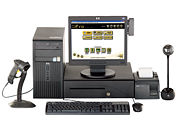 Affordable. Powerful. Easy-to-use. FTD Mercury is a comprehensive shop management solution that cuts overhead, handles day-to-day floral management tasks, and helps you concentrate on customer service and satisfaction. Simplify your business, streamline your workflow, increase sales, and generate more profit - all with FTD Mercury.
New & Enhanced
If you're upgrading from an older version of FTD Mercury, there are exciting new enhancements that have been added to help you manage your business even better!
New & Enhanced in FTD Mercury X3 Fall
FTD Mercury X3 Fall's centerpiece feature is the Event Planner. In addition, there are several other minor features and enhancements. Additionally, in May 2012, SMS text messaging support was added. In September 2012, FTD Florist Link was significantly enhanced.
New & Enhanced in FTD Mercury X3